Progression is coming along nicely.
Unfortunately painting can't compete with 'gaming' so in terms of inspiring helpers – the project will take longer than anticipated. I'm thinking of calling in reinforcements to get this completed.
In the meantime while painting this mural, I've been internalising water as a powerful source of nature.
In relation to Whangaroa, externally Tangaroa (god of the sea) dominates much of our surroundings. While internally or biologically we ourselves are 80% water.
With this in mind, the context of water runs deep. For example it can symbolise the next generation as a wave of change, or the universal polarities of destruction and creation. Or as a wave of  consciousness washing over the hearts and minds of the people of Whangaroa – suggesting transformation.
I love this quote from Bruce Lee, one of the greatest creators ever who uses water as a metaphor for expanding consciousness.
Empty your mind.
Be formless, shapeless, like water
If you put water into a cup, the water becomes the cup.
If you put water into a bottle, the water becomes the bottle.
If you put water into a teapot, the water becomes the teapot.
Water can flow or it can crash,
be water my friend.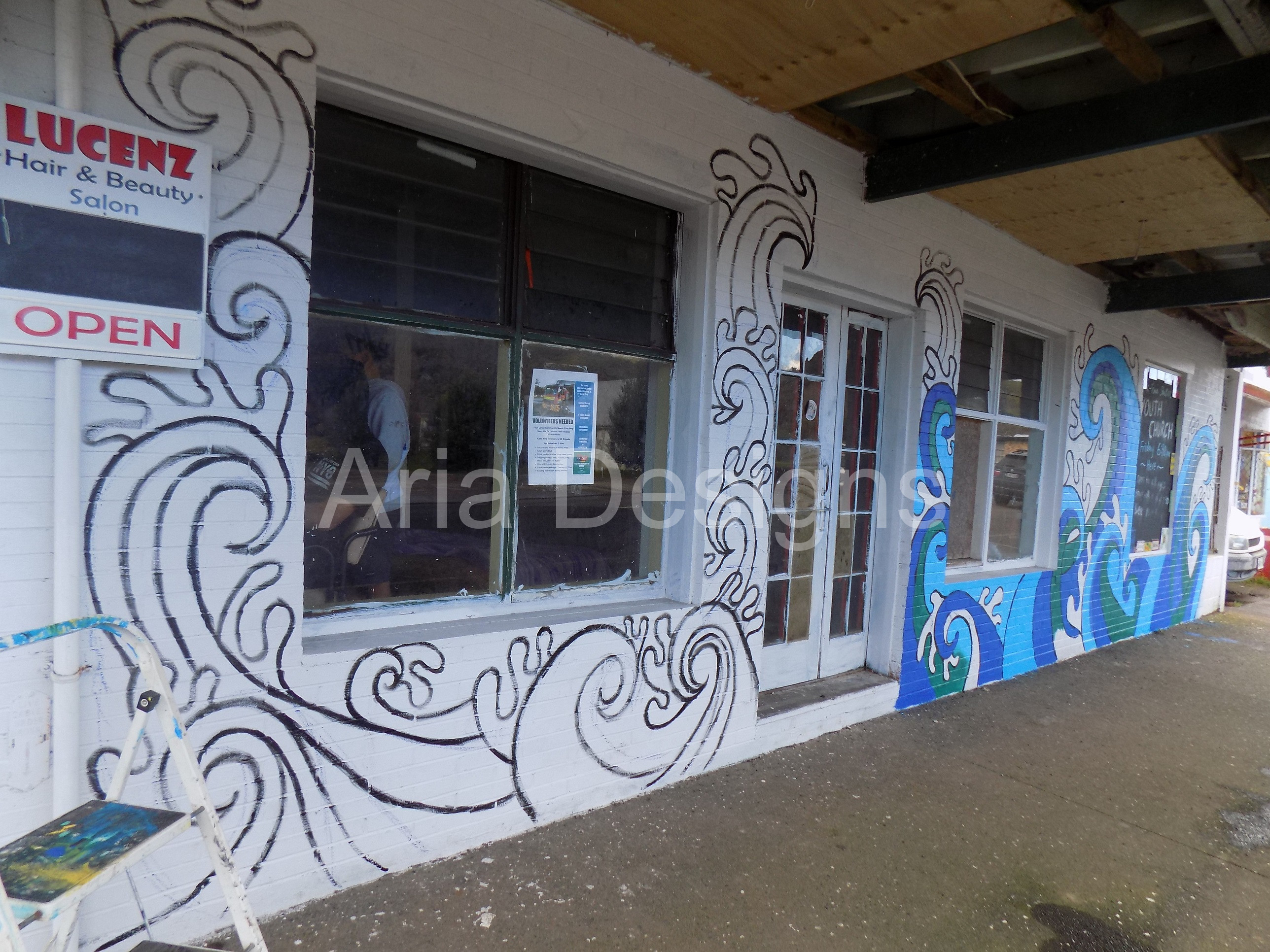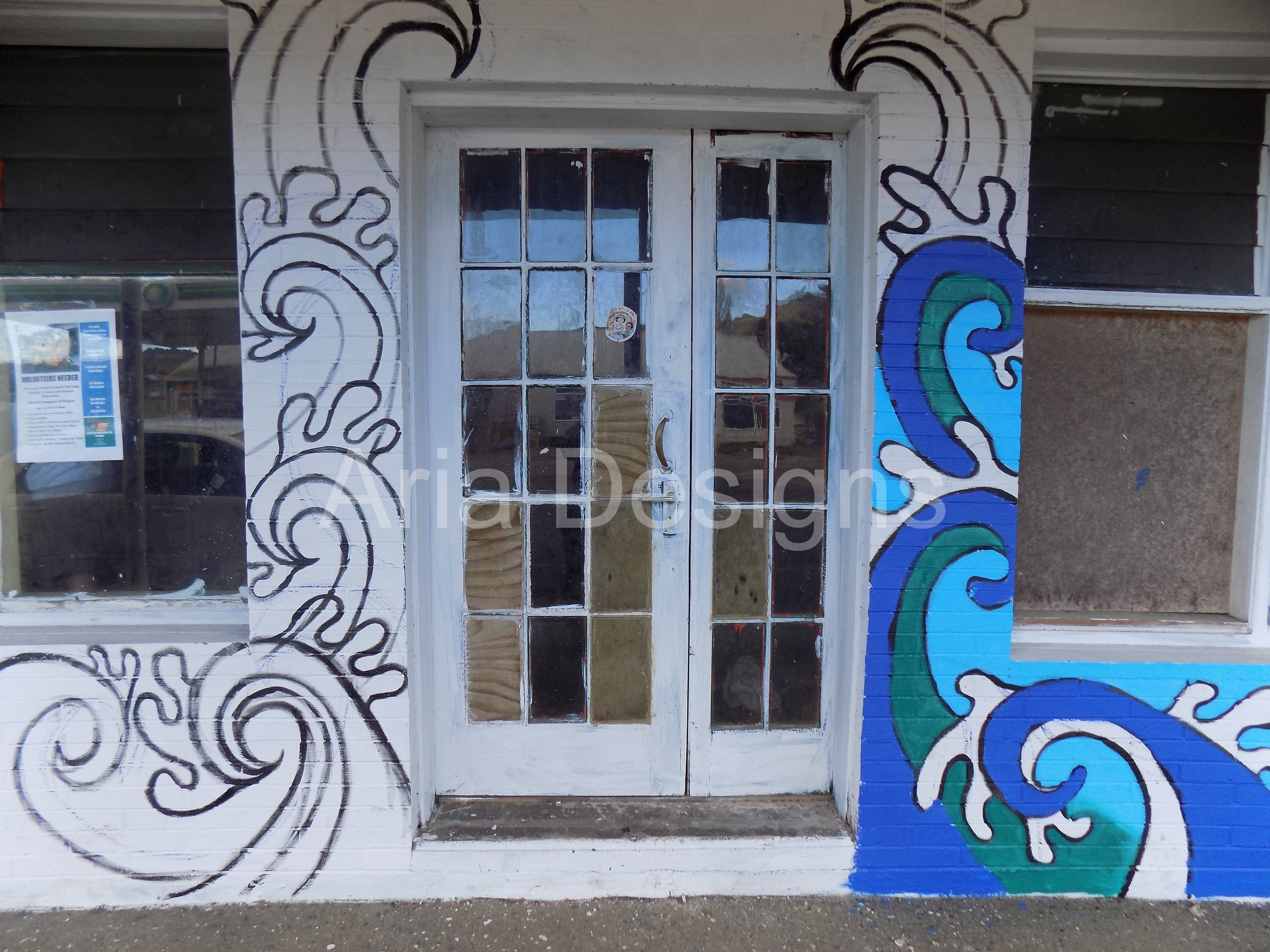 I will delve more deeply into these idea's as the project progresses.