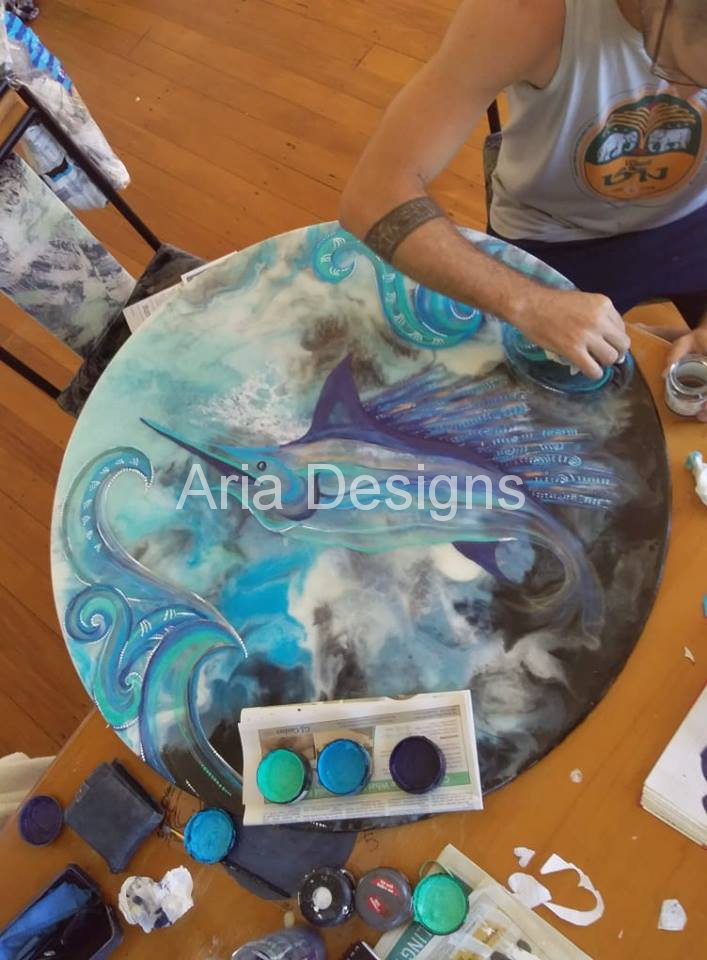 Christopher Lamb is a self taught artist who grew up in South Auckland where he was influenced by the artistic expressions of a multicultural society.

After many years abroad – benefiting from international influences, he returned to Aotearoa to pursue his talent in Visual arts – specialising in epoxy resin.

Enjoying the flexible nature of this medium, Chris uses it to capture and create unique compositions inviting the viewer to experience multi layered dimensions of color, texture and form that the poured resin produces.

The collaboration
When I was introduced to Chris at our Kaeo gym – The Pa, and was shown examples of his resin art, I was instantly attracted to its free flowing forms, vibrant color and multi layered effects that this medium in his hands produces. Creating depth and dimension are spatial effects I also strive to imitate in my own painting practice.
Immediately the potential for not only a creative collaboration but also a cultural exchange of knowledge, experience, growth and personal development – presented itself to us.
Our national identity unique to Aotearoa is one fragmented through the systematic suppression of our colonial past and collective history – leaving a legacy of cultural discourse and dis-ease.

As descendants of the Treaty, the intent of our ancestors to forge a partnership with our English counterparts in the form of trade and economic empowerment (although dis-honored) remains faithfully in my mind, achievable.

This collaboration and the artwork produced with Treaty partner Christopher Lamb is a living tribute to those aspirations.
The creative process
The phone camera came in handy. I got to see the pieces being created from Chris' workshop and connect with the process intimately. It wasn't long and I was referring to the co-creations as our children!
When they arrived, I'd be eager to receive them. Some came with a story, a visual identity. While some where an enigma? However, between the two of us we could usually attach meaning and form to each piece. Sometimes friends and family contributed to shaping identity. Then, I would set about drawing the imagery forward using brush, ink pens, paint and stencils.
Also an accomplished painter, Chris' delicate dot technique and mandala motifs add an ephemeral quality to the pieces, a subtle balance to the solid forms that flow and crash.
The collection
This collection of which I am very proud of, was produced over a 5 month period, during which I learnt alot – creatively, professionally and personally.
Having Chris at my side to test the waters with this collection at Kororareka (Russell) and the cruise ships was an experience worth having for market research and development. The markets at Paihia, Whangarei and Mangonui, offer yet more opportunities to explore.
Currently what is left of the collection can be found at 'Maori in the mall' in the Henderson Westgate Shopping Mall. I'm interested to see how this collaboration pans out? Again its all about testing the waters…
It was also Chris' idea to donate a large piece which I call 'Wai mauri' to The Pa as a fundraiser for much needed equipment as reciprocation for utilizing the facilities and the professional training of staff.
We still have 'The blue marlin' to raffle off at a later date. Definitely one of our most challenging pieces – 'a problem child' we fondly termed it.
What an absolute pleasure this journey of self discovery has been. Abound with mis/adventures it has been a truly empowering experience and I have faith our connection as creators, companions, co-conspirators and Treaty partners – that there's more to come…
Whether it be on familiar shores or foreign… the later could be interesting?
In the meantime, here are the fruits of our labor, enjoy!
Yaz xo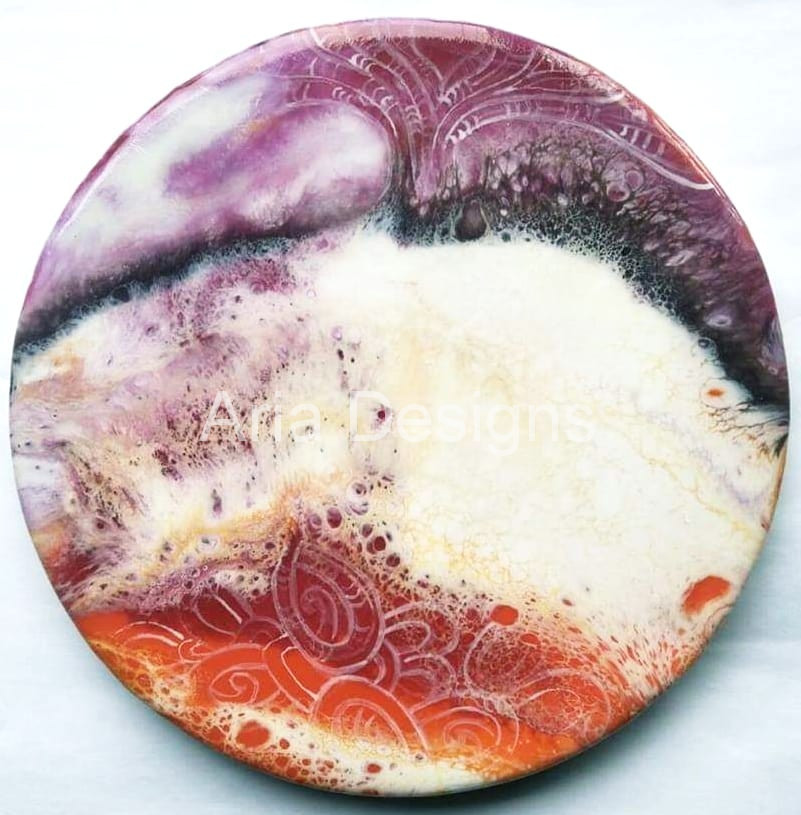 Whakaarara
200mm
Represented here is Whakaarara at Matauri Bay – wahi tapu (sacred) to the Tangata whenua of Whangaroa.
Crowned with a plume above and manaia below pushing up to the surface, the white clay of which this whenua (land) is renowned for.

Mauri ora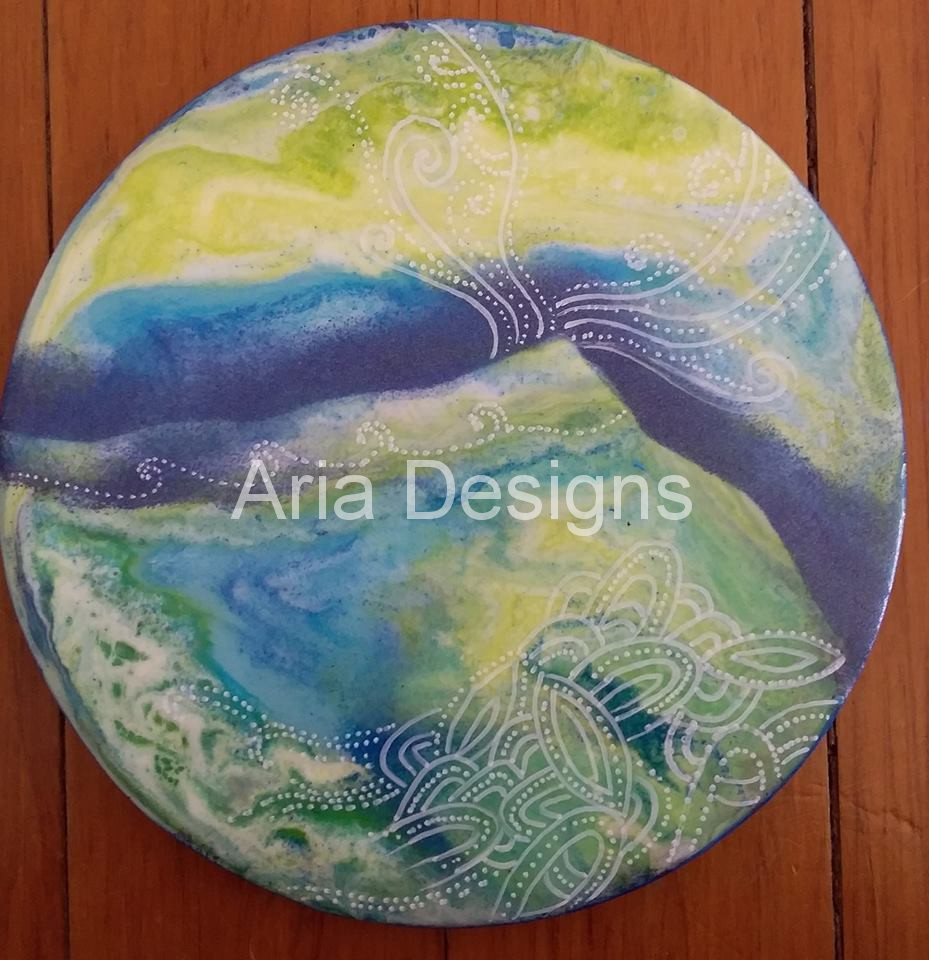 Whakaarara ki roto
200mm

Another perspective of this sacred maunga, this time an internal perspective with manaia, waterways and spirit trails.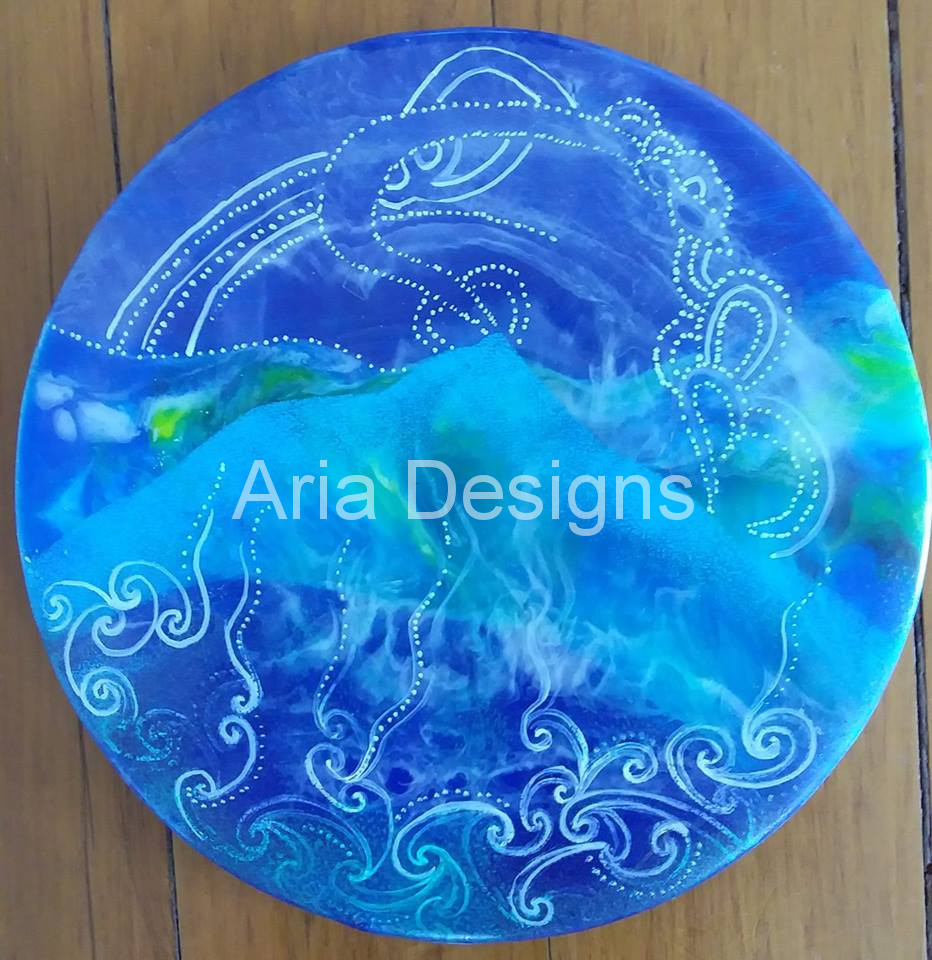 Te Huia
200mm

This is the maunga Te Huia, situated east, above the Kaeo township. Herstory is one of sacrifice and courage.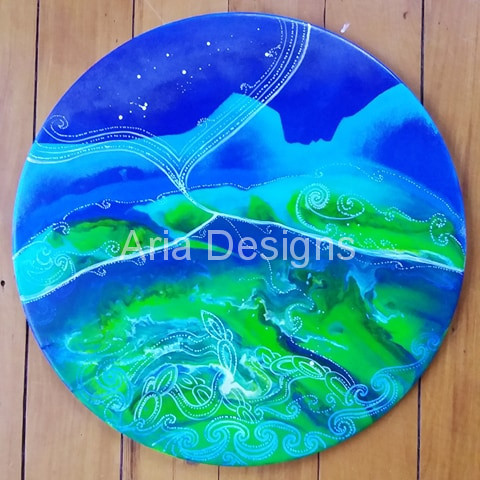 Emiemi 
300mm

This is Emiemi, my ancestral maunga that rises above Pupuke. They say in my culture that nga atua (gods) reside at the top of our maunga, how fitting.
Here the internal organs of Emiemi are represented using manaia to symbolise the life force and sacred waters that flow within and without.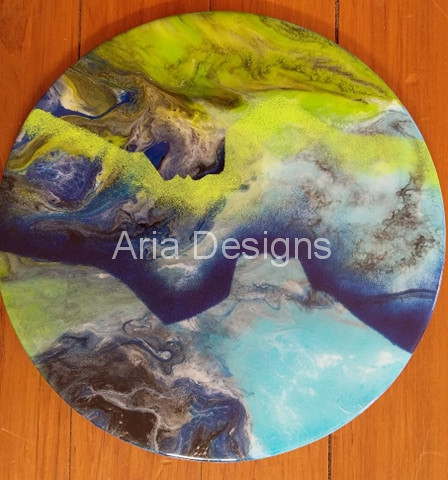 Rangi and Papa
300 mm
In this piece Ohakiri (St Paul's) on the Whangaroa Harbor is represented. Rangi and Papa (Sky father and Earth mother) are depicted – connecting the spiritual world above with the physical world below.
The resin colored and poured by Christopher Lamb provides another unique and interesting surface where male/female elements compliment and manifest.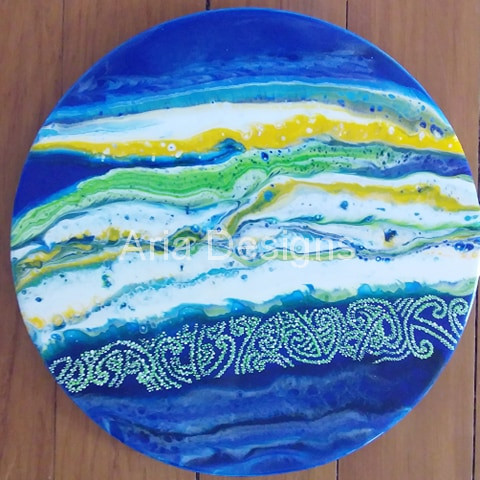 Creation
300mm

Here the life force is captured as tectonic plates deep within the earth. Layers of rock, minerals, time and pressure all combining  to create this force of nature.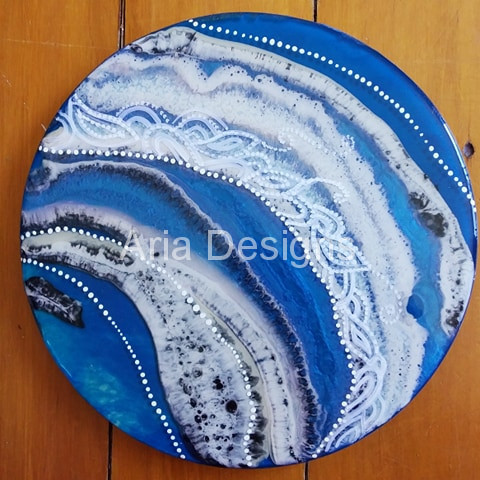 Lithium series 1
Resin and acrylic on board
200 mm

Essentially this series represents the energy these life forms harness and release, like a lithium battery.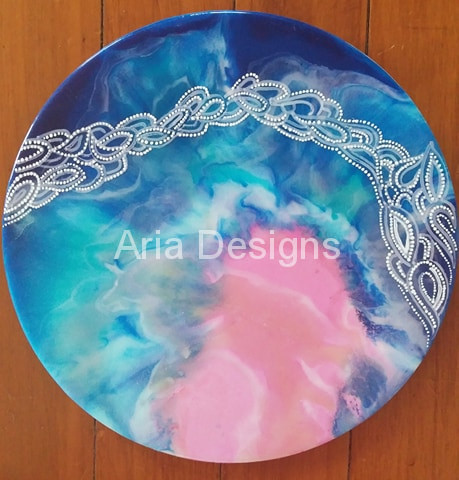 Lithium series 2
Resin and acrylic on board
300 mm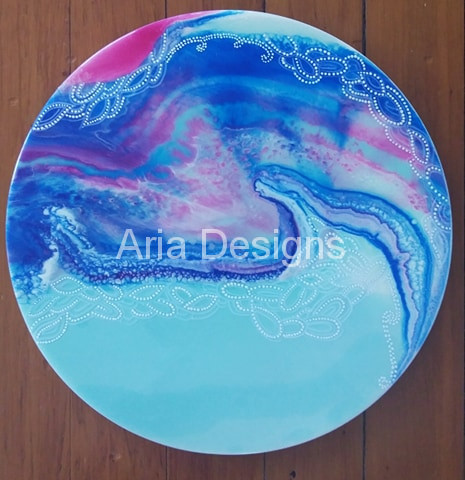 Lithium series 3
Resin and acrylic on board
400 mm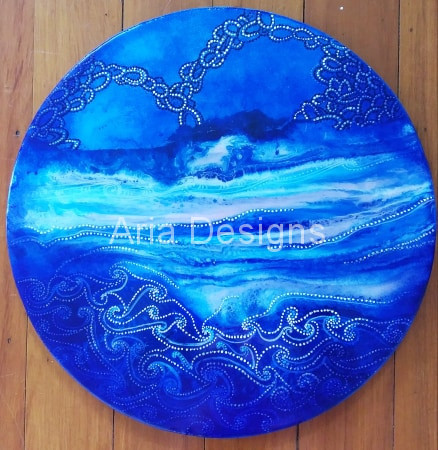 Lithium series 4
Resin and acrylic on board
400 mm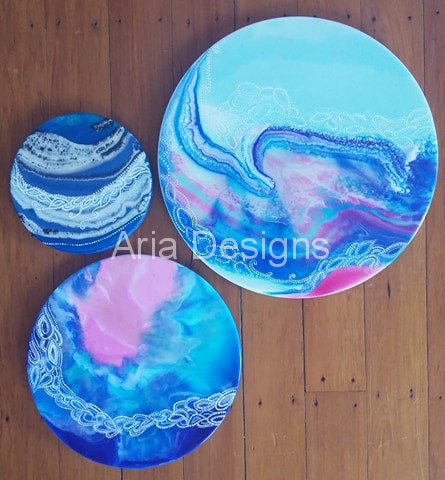 Lithium set of 3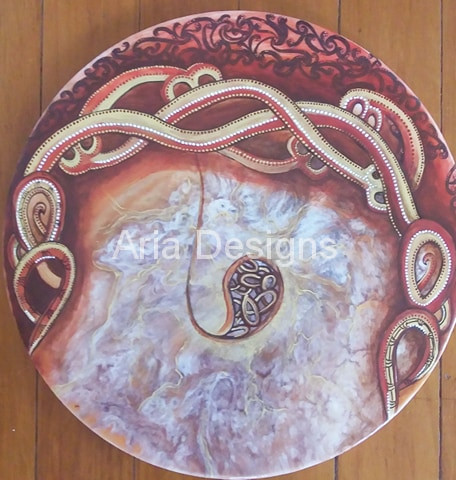 Manaia
Resin and acrylic paint on board
400 mm

Manaia are traditionally tribal guardians. The bird like head representing the sky and the spirit world - Birds are seen as vehicles for the souls of the departed as they travel to the afterlife.
The tail is that of a fish to represent the sea, while the body joins the two together to represent the whenua.
Depicted in profile, half in the spiritual and half in the physical world, here they are embedded deep in the whenua as receivers and generators of life.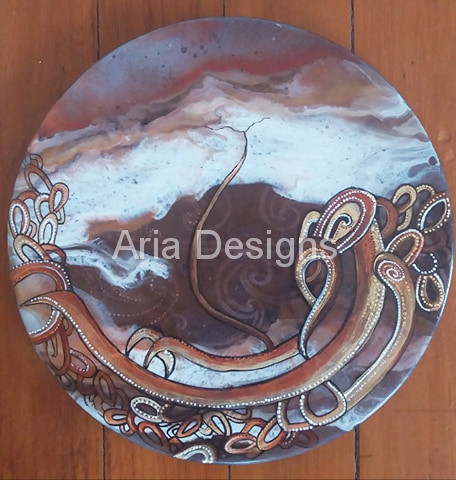 Manaia series 1
Resin and acrylic on board
300 mm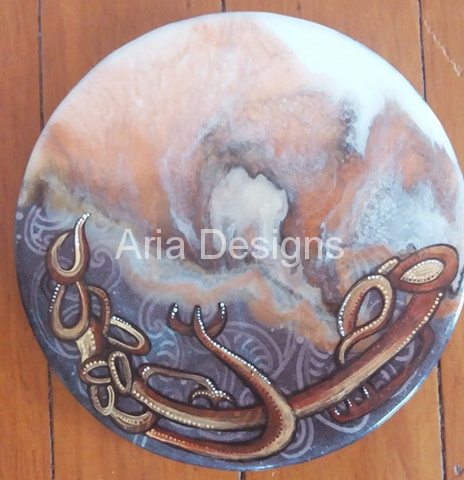 Manaia series 2
Resin and acrylic on board
200 mm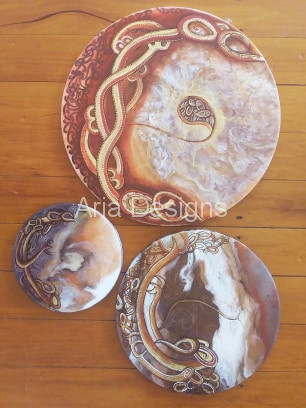 Manaia set of 3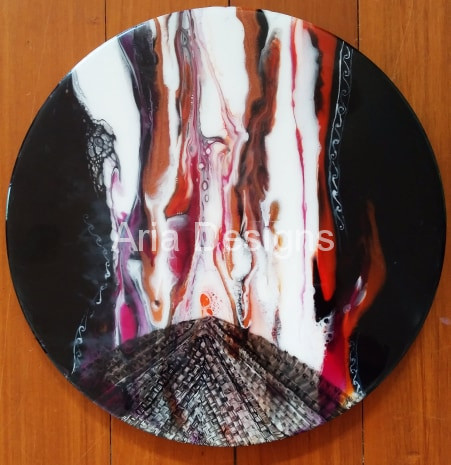 Whaariki
300 mm

The woven mat in the foreground acts like a platform from which you take a leap of faith into the river of life.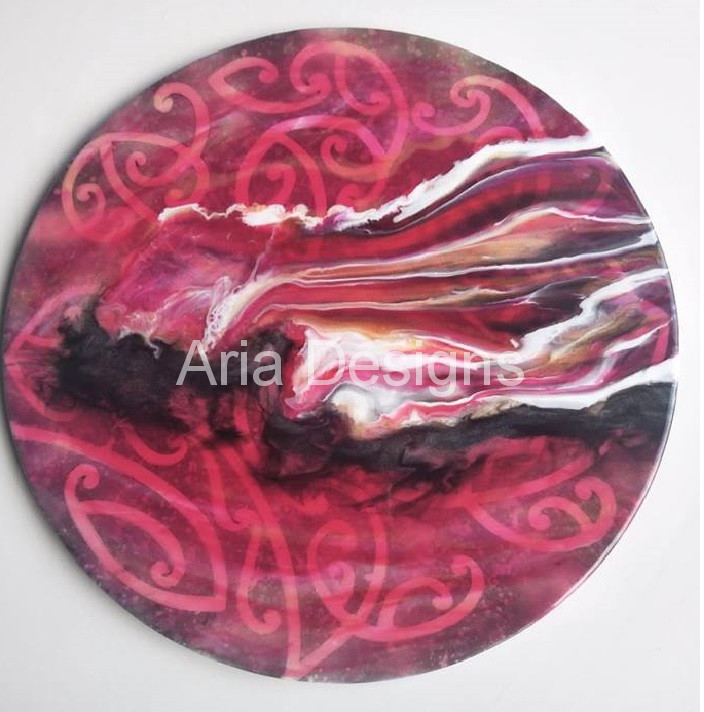 Whakapapa
Resin and acrylic paint on borad
400 mm
This piece reminded me of whakapapa flowing through our veins and arteries. 
It alerted me to the Crown processes inflicted upon our people. To remain clear in our hearts and minds that our Whakapapa is inextinguishable.
That above all else it is what connects us to each other and to this whenua – ake tonu ake....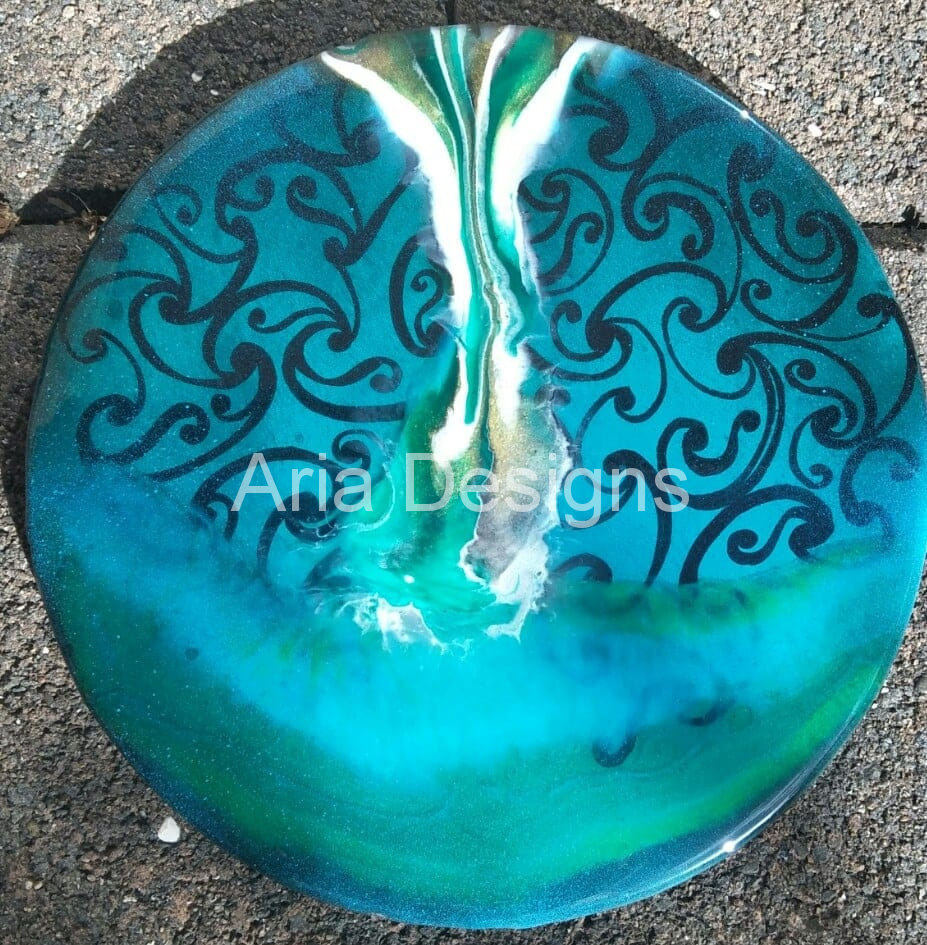 Pounamu series 1
Resin and acrylic on board
300 mm
Washed down from the glacier capped peaks of the southwest coast of Aotearoa, mountain streams and rivers carry this highly prized stone down to the shore. A hard, translucent green rock that tupuna (ancestors) carved into blades for both tools and weapons. 
The translucent, multi-faceted effects of coloured resin poured over kowhaiwhai pattern reflect the visual qualities of Pounamu. Shades of green also echo that of rushing water.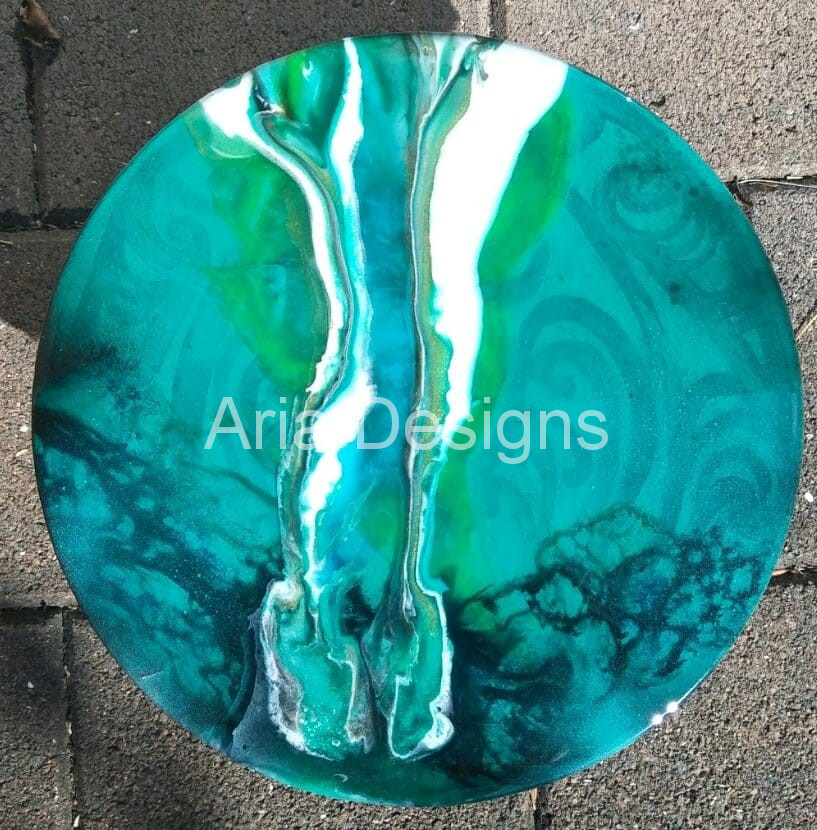 Pounamu series 2
Resin and acrylic on board
300 mm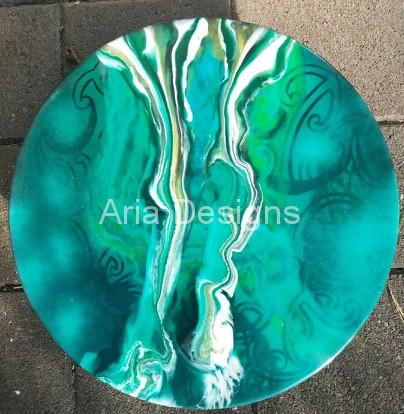 Pounamu series 3
Resin and acrylic on board
400 mm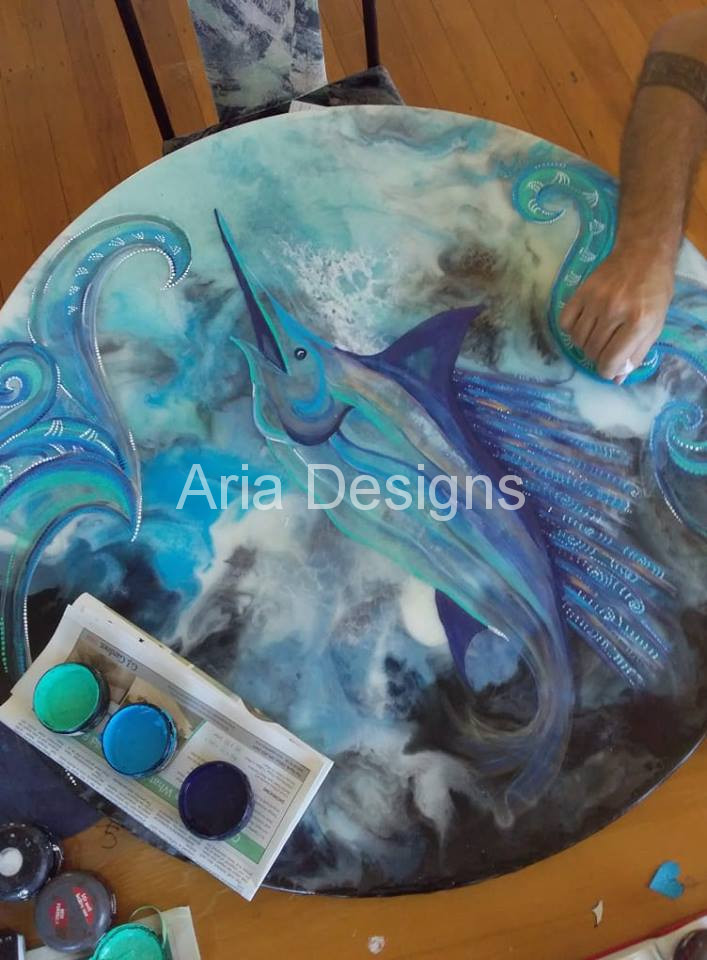 The Blue Marlin
800 mm
The moana is of great significance as the food basket of the iwi (people) and it is Tangaroa who holds dominion over the sea. Kaitiaki or guardian spirits have many representations but the most common are animals, birds, insects and fish.
Here the Blue Marlin a Whaingaroa Kaitiaki symbol of reverence and awe.  Sadly these majestic  kaitiaki can be found strung up at the wharf as game trophies.
Evidence of our exploitation and conceived dominion over the natural world.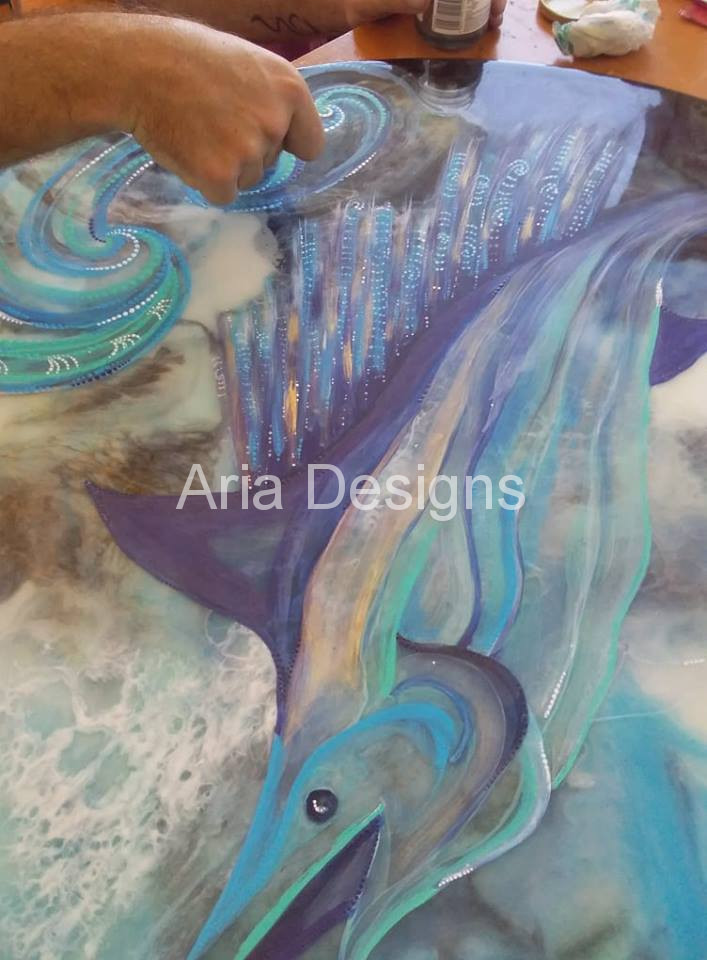 The Blue Marlin

Being worked by Christopher Lamb