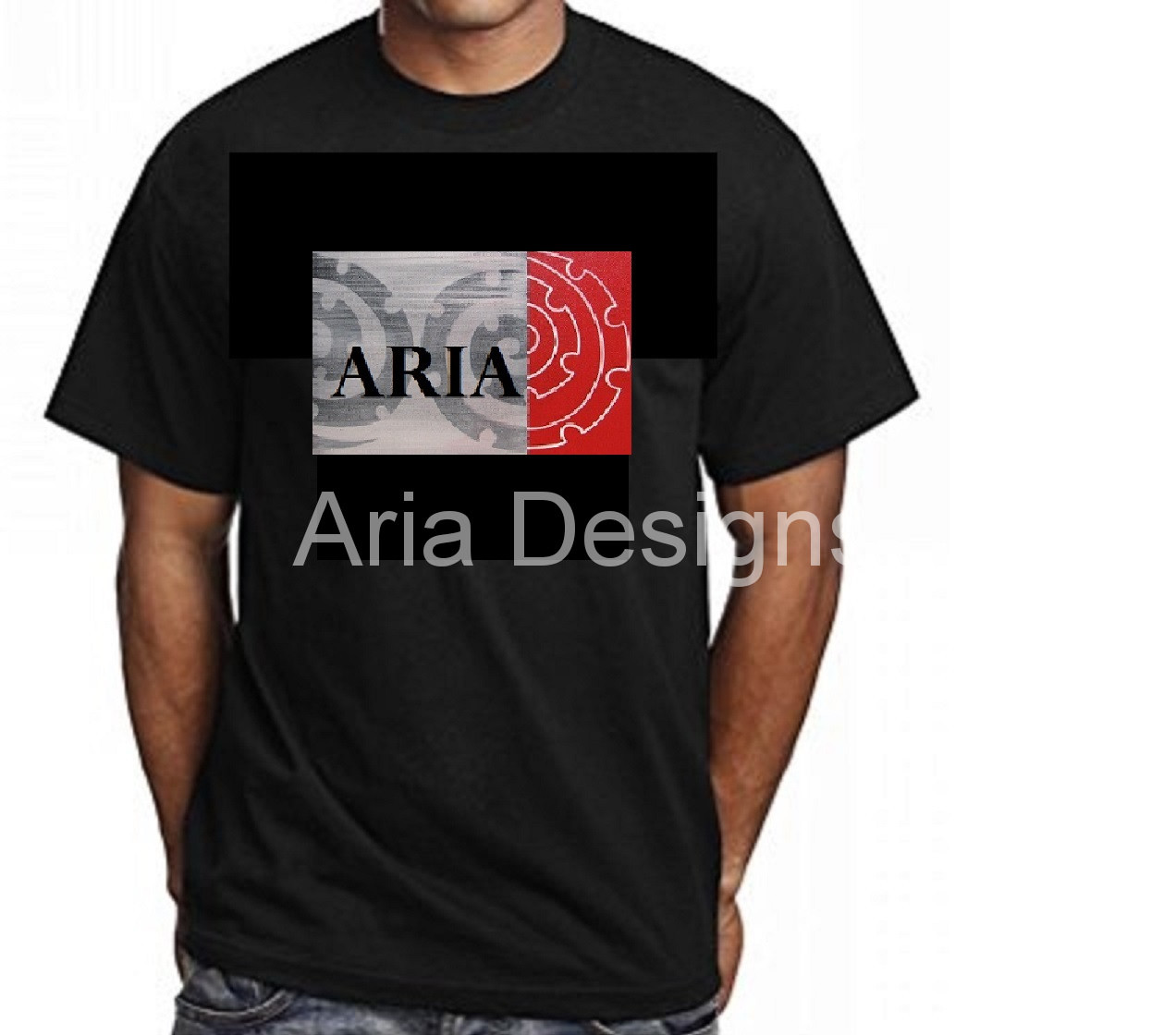 Aria designs branding idea. The design is very changeable, clean and sleek.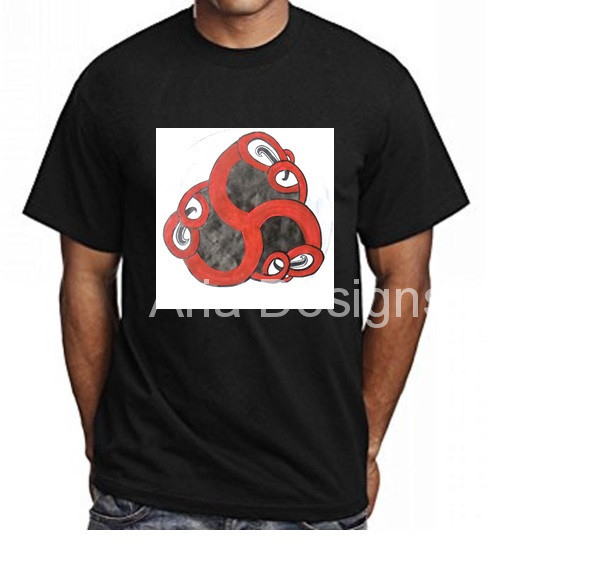 The three headed manaia represents, Whanau, Hapu and Iwi all moving as a whole. The background could be black instead of white.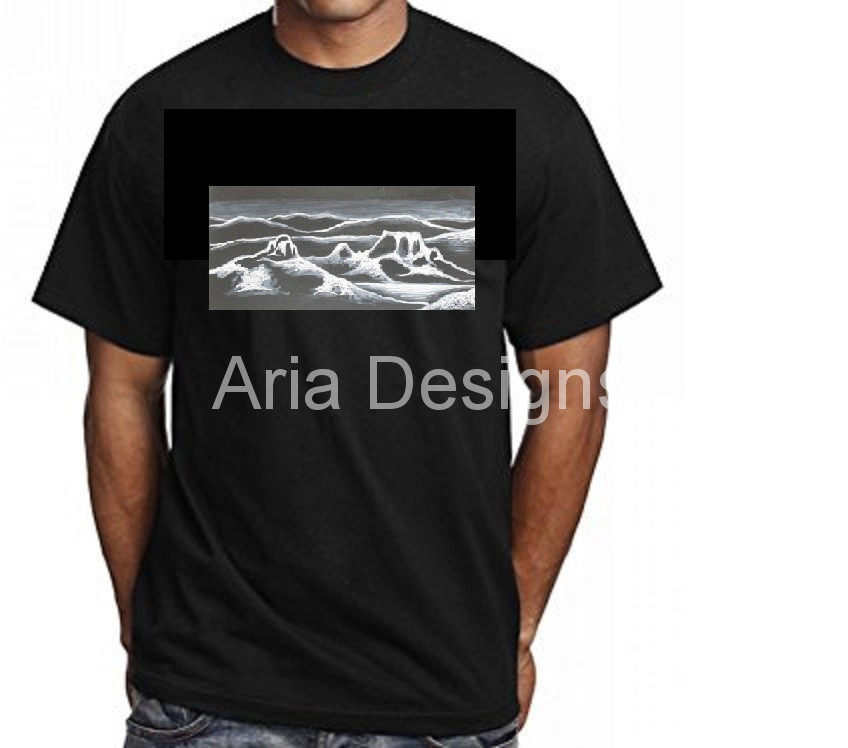 A panaramic view of Whaingaroa from Radar hill. The design is originally a white ink drawing for a postcard.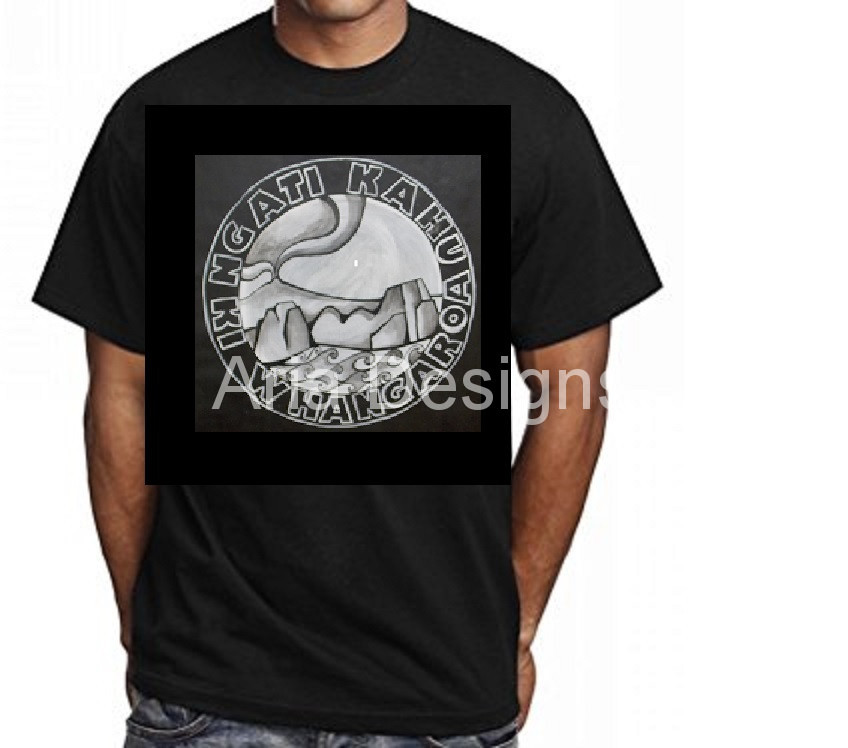 This design represents Ohaikiri - St Pauls, Taratara and Emiemi, sacred ancestral maunga of Whaingaroa. The text is changeable.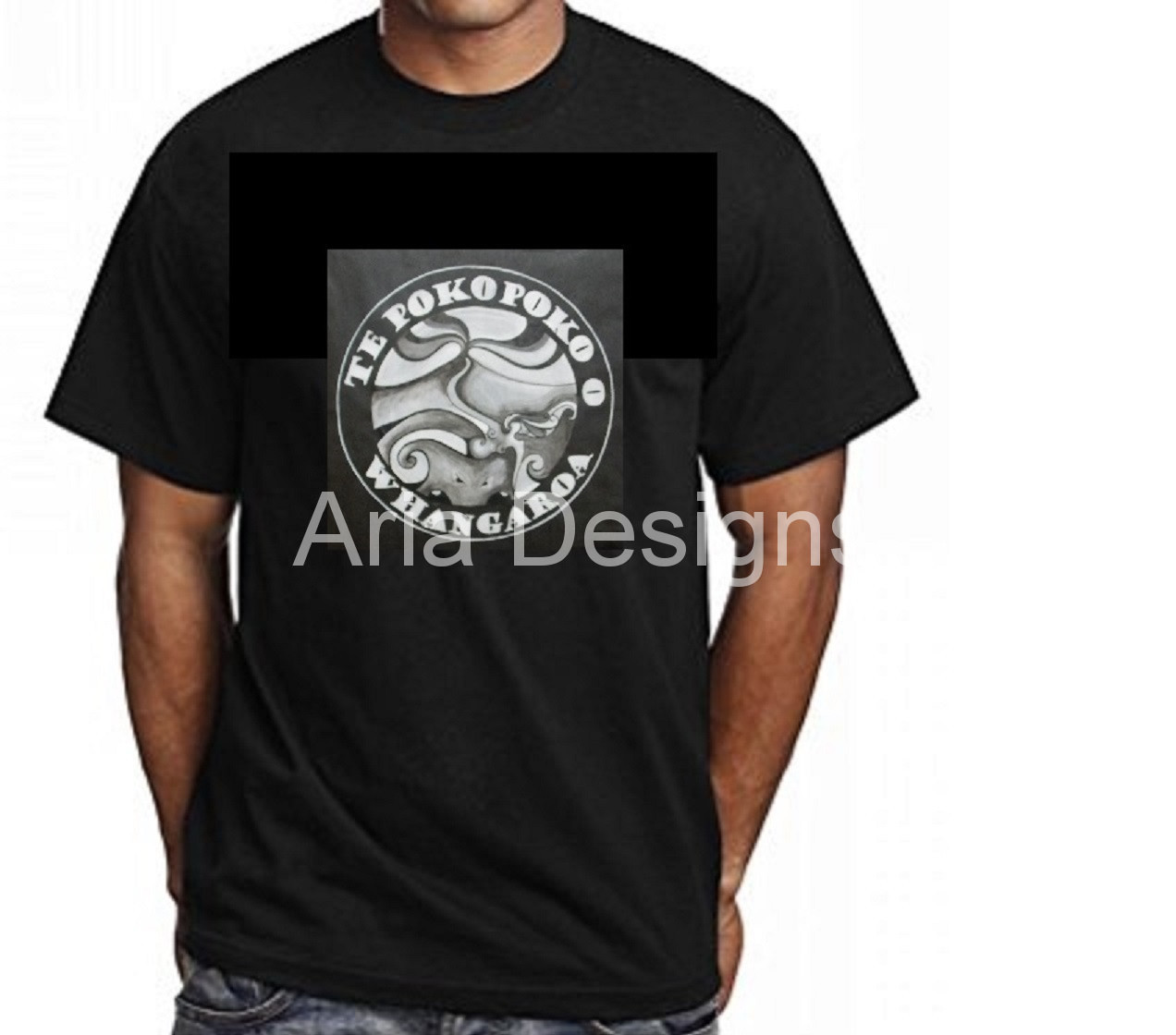 This design represents Rauruiti from whom Whaingaroa derives its name. She is in the foreground while the sacred maunga Emiemi in the background depict her as water flowing down to the harbor. The text is also changeable.

Hine nui te po and Maui are represented here. Their story is very relevant to Whaingaroa and worth telling.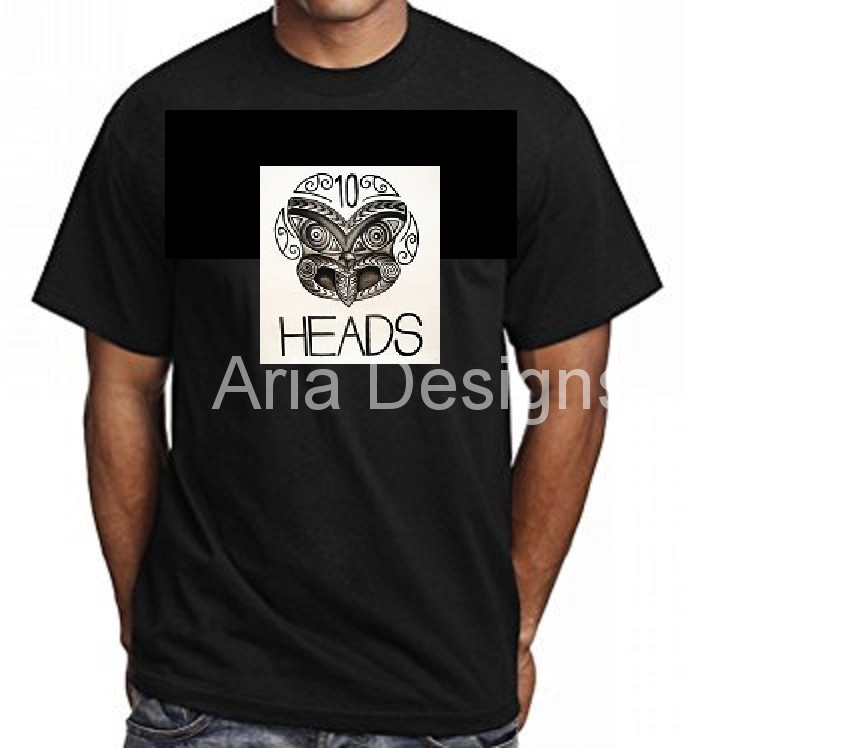 Heads and tails, this is a political comment of how our economic identity was misappropriated.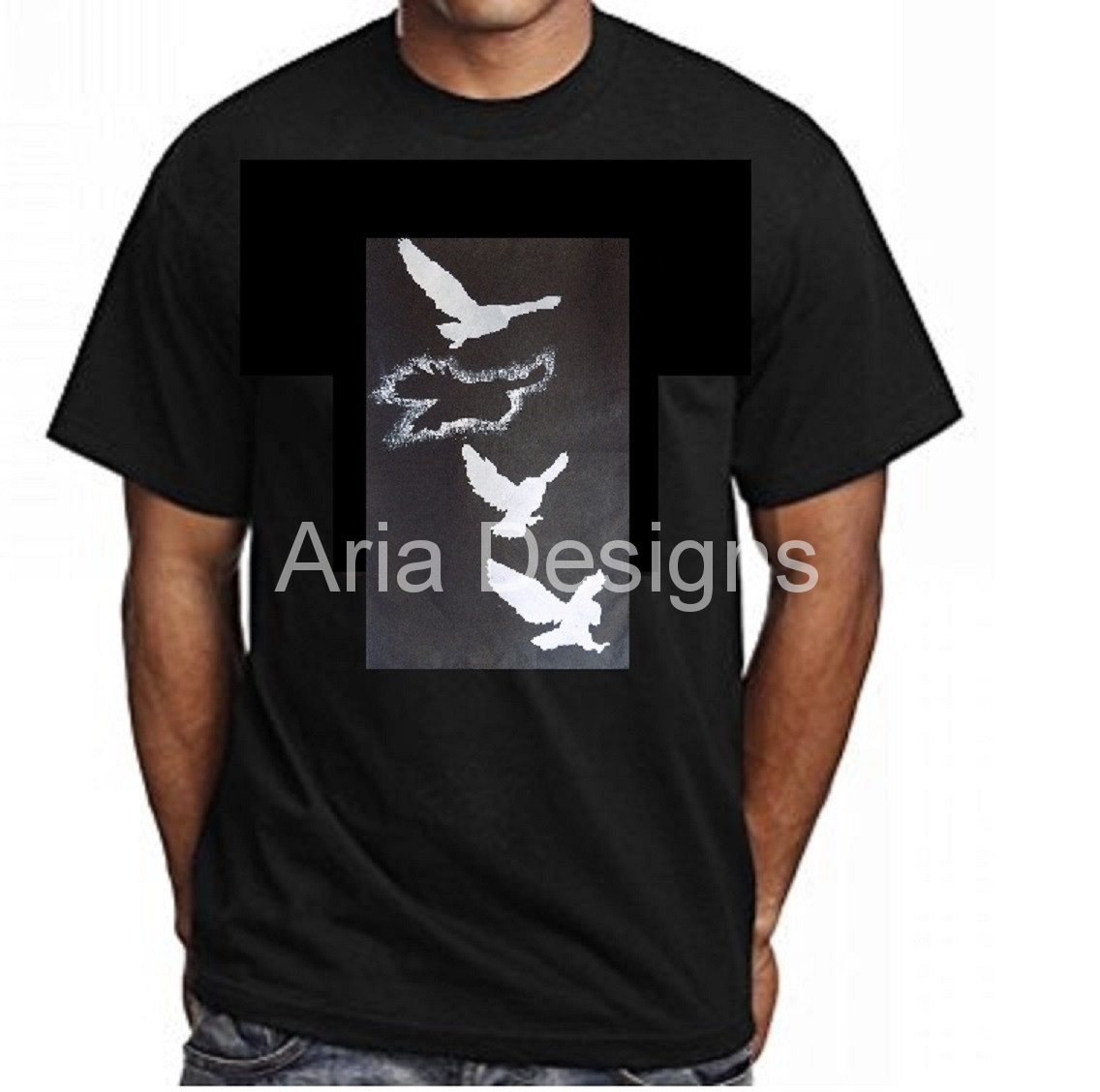 The flight of the Ruru - spiritual vessels for those departed and heading north to Te Rerenga wairua. This path is said to pass through Whaingaroa as a spiritual indicator/marker.

This is the 1080 series inspired after the DOC threat to aerial drop 1080 here in Whaingaroa.

This design uses scientific symbols to subvert and expose 1080 as a weapon of mass destruction.

This design comments on the threat 1080 has on whakapapa - genetics.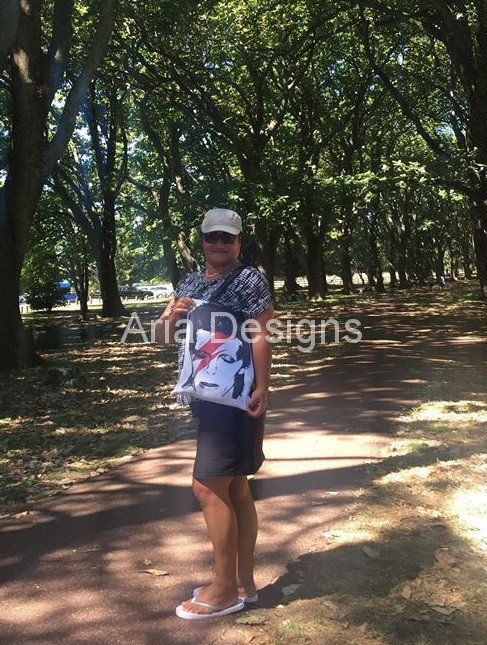 This is me modeling this cool David Bowie canvas bag. I was inspired by this.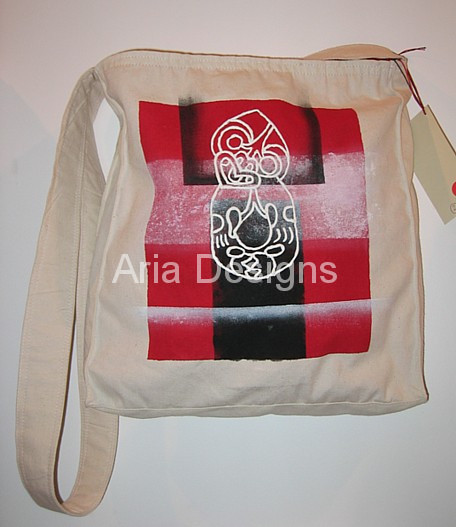 These canvas bags were designed as functional artworks. Instead of hanging a painting on a wall, the idea was to use it as a functional accessory.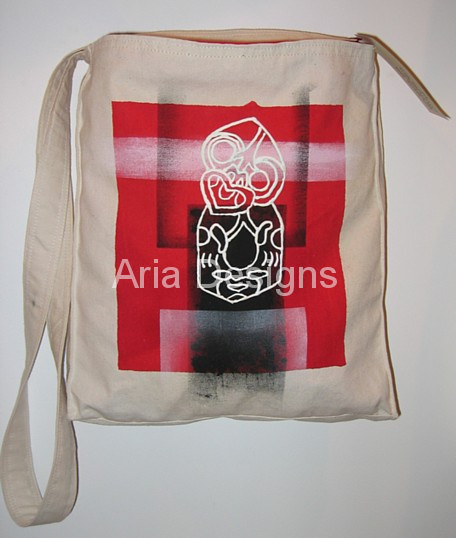 The humble Tiki is a symbol used to express abundance and fertility.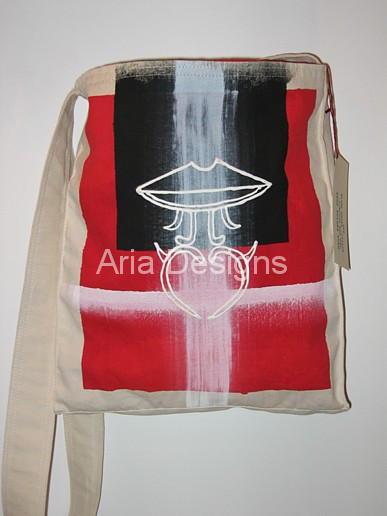 The womens Moko Kauwae, or Ta moko worn on the chin is represented here as a symbol of rebirth and mana wahine.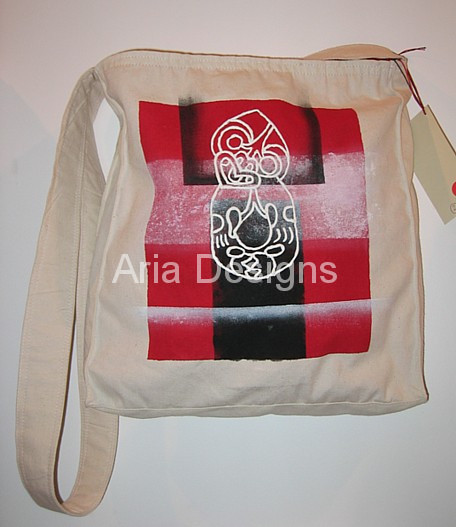 The canvas used to make these bags was up cycled. These designs were hand painted onto canvas panels then sewn together by my mum who is a professional seamstress.
I'd like to create prints and revisit the canvas bag idea.